Ethiopia deployed its troops to Somalia to strengthen the weak UN-backed government
Ethiopia has withdrawn troops from Somalia, where they had been battling Islamist militants.
It blames a lack of international support for the move, following the EU's recent cut in its funding for foreign troops in Somalia.
Ethiopia is a major contributor of soldiers to the Amisom, the African Union mission in the country.
Ethiopia has recently withdrawn from several other bases, which were quickly occupied by al-Shabab militants.
Officials in Somalia's Bakol region say some residents have already fled the area since the Ethiopian troops left, fearing an imminent of al-Shabab, which is part of al-Qaeda.
Ethiopian Communications Minister Getachew Reda told the BBC that the troops withdrawn from south-western Somalia were not part of Amisom.
"It is a separate batch deployed to provide support for Amisom and Somali armed forces," Mr Getachew said.
He also denied reports that the withdrawal was linked to unrest at home which led to a state of emergency being declared, saying there were enough troops to handle that.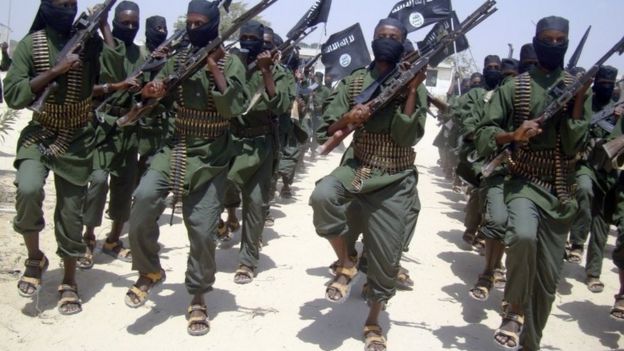 He said the Somali army should have been in a position to move in after Ethiopia's withdrawal.
"The international community has a responsibility either to train or to support the Somali National Army," he said.
He went on to warn that indifference would only pave the way for an al-Shabab takeover.
The European Union is the main contributor of funding for Amisom. But it announced in June that its funding for the mission would be reduced by 20%.
BBC Somali's Farham Jimale says Ethiopia is not the first provider of troops in Somalia to complain about a lack of international support.
Burundi, Uganda and Djibouti, which also contribute to Amisom, have made similar complaints in the past, he says.