Officers accused of firing into crowds, large-scale detentions

Demonstrations erupted in Oromia region over plans for capital
Ethiopian security forces have killed more than 400 protesters and arrested tens of thousands of people since unrest began in the nation's Oromia region in November, Human Rights Watch said.
Authorities used "excessive and unnecessary lethal force," mass arrests and there was mistreatment in detention, the New York-based advocacy group said Thursday in a report. Access to information was also curbed as authorities acted to quell "largely peaceful" demonstrations that were sparked by the clearing of land for an investment project, the group said. Ethiopian Communications Minister Getachew Reda didn't answer calls by Bloomberg seeking comment.
"Ethiopian security forces have fired on and killed hundreds of students, farmers, and other peaceful protesters with blatant disregard for human life," Leslie Lefkow, deputy Africa director at Human Rights Watch, said in a statement.
The demonstrations, triggered by concern over a blueprint for the expansion of the capital, Addis Ababa, have become one of the biggest challenges to Ethiopia's ruling coalition since it came to power after unseating a military regime 25 years ago. Protesters feared the plan would displace farmers from the Oromo community, the country's largest ethnic group, and benefit a "small elite," Human Rights Watch said.
Death Toll
The Ethiopian Human Rights Commission said in a report it had counted 173 deaths in the Oromia region, including 14 security members and 14 officials, Fana Broadcasting Corp. reported on June 11.
Human Rights Watch said the government deployed military forces in Oromia for crowd-control as protests stretched into December, while security officers "repeatedly fired live ammunition into crowds with little or no warning or use of non-lethal crowd-control measures." Many of those killed were students, including children younger than 18, according to the group.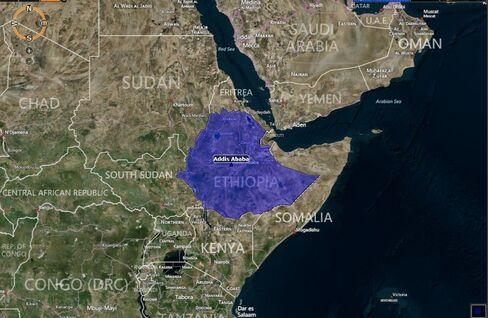 Those detained said they were tortured or mistreated when detained in places including military camps, while several women alleged that they were raped or sexually assaulted, Human Rights Watch said. Its report is based on interviews in Ethiopia and abroad with more than 125 protesters, witnesses and alleged victims of abuse.